Is your wine ecommerce site ready to go at it again this holiday season?
Aside from prepping for the ugly Christmas sweater parties you'll attend this season, it's also time to prep your website for another big online shopping season.
Here are 5 tips to help you spruce up your wine ecommerce site for the holidays.

1. Speed Matters
47% of consumers expect a web page to load in 2 seconds or less (according to kissmetrics.com). The biggest turn off for visitors is slow load times, people are impatient and this is especially so during the holiday season. Optimize images in the right file format, and talk to your designers/programmers about further ways to decrease your load time.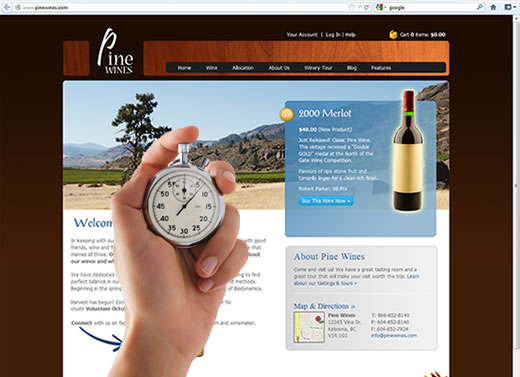 2. Easy Navigation
Put yourself in the shoes of your visitors, and the process it takes them to find your wine list page. If locating where to buy your wine is like playing a game of "Where's Waldo?", chances are you're losing a large amount of holiday shoppers. Ensure it's clearly labeled and easily found on your homepage navigation, like Tinhorn Creek's site below.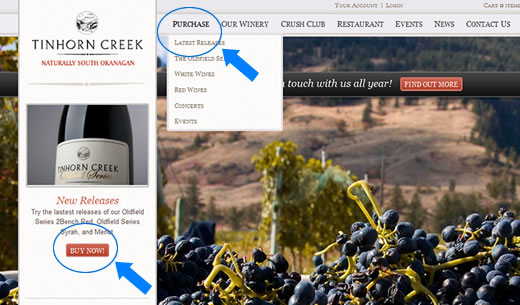 3. Think Mobile
Fact: Over 15% of people visiting your website are on a mobile device and this number continues to climb. It's time to get busy updating your mobile site (or get one if you haven't already) since more customers this year will use their mobile devices to look up and purchase your wine.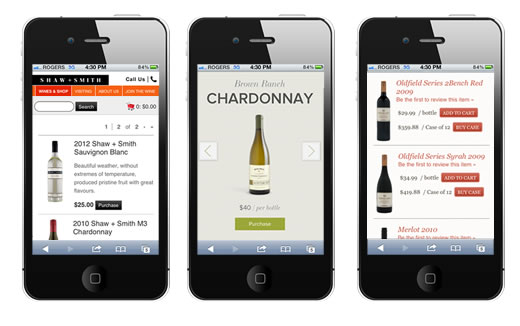 4. Offer Gift Cards
What happens if your site doesn't offer gift cards, and visitors are not sure what kind of wine their Auntie Bonnie prefers? They'll leave. Gift cards provide indecisive customers with an easy option and make for great last minute gifts. Plus, as an added bonus, you'll bring in some new customers.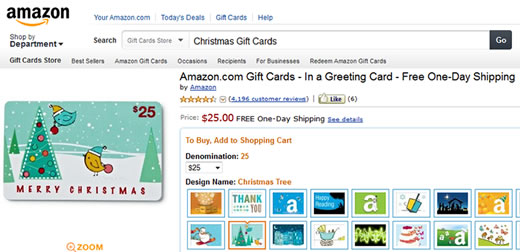 5. Tis' the Season to Promote and Plan
Clearly show your promotions on the homepage and throughout the site. It is also the time to test and ensure your holiday promos are running smoothly on your ecommerce site. Run a few orders through your system. Are your promos working properly? Are they giving you the correct sales price?

Side tip: all of our internal testing show that shipping promotions outperform discounted products.

Another side tip: show personality and get in the season with some holiday graphics for your site. As you can see below, Bath & Body Works' site is already looking festive.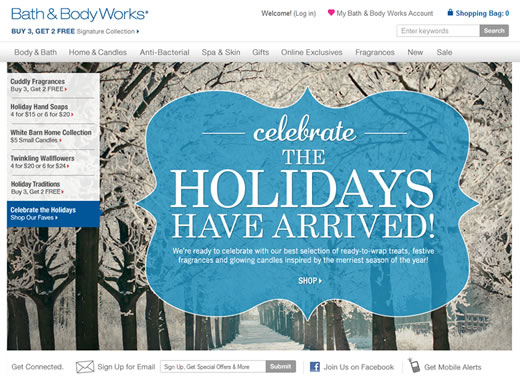 ~
Were there any ideas I missed that can help maximize sales during the holiday buying season? Feel free to post your ideas below.