At Vin65, we like to be progressive. We try new things; sometimes they work, sometimes they don't. Today we're pushing the bar again and embracing artificial intelligence.
The Vin65 support team is now powered by Alexa (Amazon's artificial intelligence device). You can ask it anything that you would have asked the previous team. As you ask additional questions, Alexa learns, which means that every day, every hour, every minute, Alexa learns.
You can already ask Alexa things like:
"Hey Alexa, how do I offer flat rate shipping?"
"Hey Alexa, can you order me a large pepperoni pizza?"
"Hey Alexa, what is Base3 and why should I care?"
"Hey Alexa, how do I offer a user choice club?"
"Hey Alexa, where do I find my tax reports?"
"Hey Alexa, can you show me how to set up carrots?"
"Hey Alexa, can you turn on action emails for me?"
"Hey Alexa, can you please add the Vin65 Plus features for me?"
"Hey Alexa, what will the weather be like tomorrow?"
"Hey Alexa, what movies are playing tonight near me?"
Vin65 already partners with Amazon's marketplace tools for wineries, allowing Amazon orders to flow seamlessly into Vin65's tools. Connecting to Amazon's Alexa device seemed like a no-brainer for the next step in our partnership.

The upside to this is massive. Humans need to eat, sleep, take breaks, and even go home from work, but now Alexa works all of the time without being needy.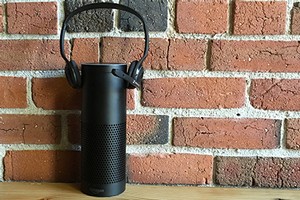 Alexa learns as you ask it questions, so the more you ask it, the smarter 'she' gets. Knowing this, Alexa won't be very smart day one, but we're confident that Alexa will know more about Vin65 in a few days than a human would know in a year. And in a few weeks, I can see Alexa replacing our support, sales, project management and programming teams." - Brent Johnson, General Manager of Vin65.