I went out for lunch in downtown Vancouver recently – and got really excited when the restaurant carried my favorite Cabernet Franc from a local BC winery. "This Cab Franc is so hard to find – the winery is even sold out online," I said. The server responded with "You can buy wine online? Who knew?"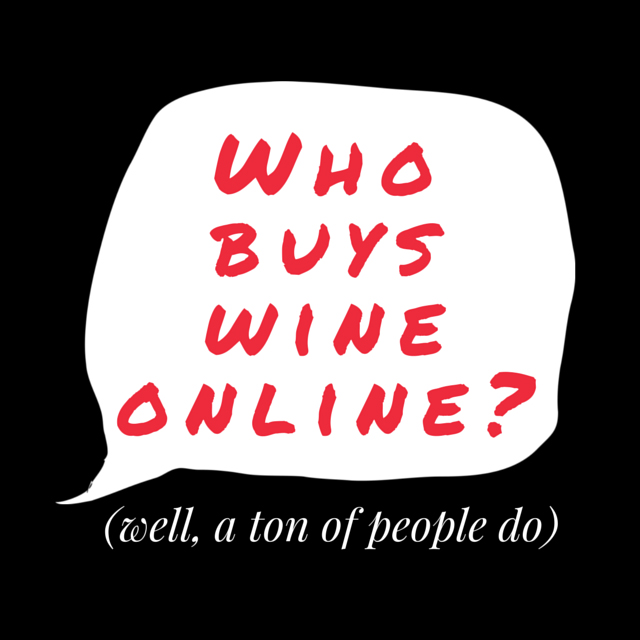 Let's face it, Canadian consumers are a little behind their American counterparts when it comes to shopping and buying online. Ecommerce makes up only 3% of total retail economy spending in Canada. Online wine sales have been increasing in the United States at double-digit rates for the past five years, however, online wine sales are still at less than 2 percent of all U.S. wines sales. (Source: Nielsen)

The convenience of picking up a bottle of wine from the local store is sometimes easier for wine consumers. When you add in the additional cost of shipping, what gives the customer incentive to buy online?

Well, variety for one. Wine lovers have unlimited access to their favorite varietals, rare vintages and are free to support vintners they choose, not just those with the best distribution. It opens up new experiences, wines that are rare or small-batch - and even allows wine lovers to taste wines they may have discovered while on holiday.

Unfortunately, one of the biggest reasons more people don't buy wine online is because of the complicated shipping rules that differ state by state.

If you look at the U.K. - where shipping rules are more uniform, online wine sales are currently at 15 percent.

Australians are free to buy wine from any winery across the country. They've become increasingly price savvy, but are on the hunt for special varietals - with unlimited access to all Australian wine, they have a lot to choose from. According Wine Intelligence, more people buy wine online than at the cellar door in Australia.

So, if the regulations are relaxed in the U.S. and Canada, buying wine online should increase.

Organizations like Free the Grapes in the U.S. and Free My Grapes in Canada have been instrumental in petitioning DTC restrictions. They encourage consumers to write their local government and finally put an end to complicated anti free trade restrictions.

Recently, carriers have gotten involved. FedEx Canada has publically said that restrictions on wine shipments should be removed. They're right: 85% of Canadians view inter-provincial wine barriers as unreasonable.

So, write your legislators in your state or province and let's all try to sell more wine!