Here are the slides and an overview of my 7-10 minute presentation at DTC Wine Symposium on CRM Demystified. It was great to be a panelist along with Bronwyn Ney from Hall Wines and Susan Hanshaw from Innerarchitect. Also thanks to Mary-Colleen Tinney for organizing everything.
My particular piece was on customer segmentation.
DTC Segmentation
View more presentations from
Andrew Kamphuis
.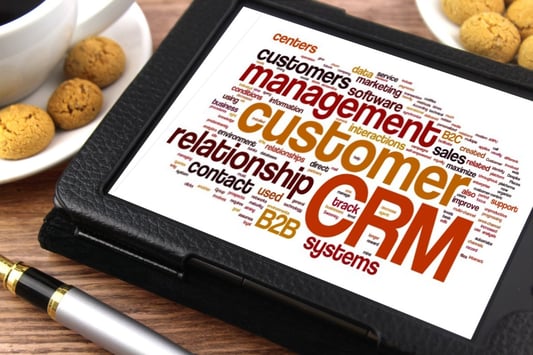 Slide #1 - Intro
Slide #2 - Segmentation
You capture names on your website and in your tasting room - you build your mailing list (hopefully you're not using a rolodex but some CRM software)
You know you get the best results when you send email regularly so you schedule your campaigns
But do you segment your lists?
Slide #3 - Why Segment?
Not all contacts are equal. You don't treat your family and friends the same. You don't treat your acquaintances the same. Why treat your contacts all the same?
Slide #4 - Why Segment?

There are a lot of reasons to segment, here are 3:
Your response rate increases.
You build deeper connections
Untargeted email is spam (not spam in the CAN SPAM legal sense of the word - but spam as in unwanted meat sense of the word)
Slide #5 - How Do Enterprises Segment?

Enterprises segment on RFM. Recency, Frequency, and Monetary Value.
Recency - when was the last time this customer purchased?
Frequency - how often does this customer purchase?
Monetary Value - how much does this customer purchase?
Slide #6 - CaseStudy: WineTasting.com

A/B test from winetasting.com on a recent email targeting 'inactive' segement of their customers. (Inactive being customers who have not purchase in one year or more)
13,722 received same email as Active Segment
13,722 received custom tailored "Miss You" message
Slide #7-8 - CaseStudy: WineTasting.com

Custom tailored message outperformed regular message
Click thrus were 4.59% vs 0.68% (6.75 X greater)
9X more orders
28X more $$
1/2 as many unsubscribers
Slide #9-11 - How can you segment your list?
Customer Type - Prospect vs FirstTime Purchaser vs Repeat Purchase vs Club Member
Active vs Non-Active Customer
Location - Local vs Out-of-Town Visitor
Slide #12 - Key To Success

Don't just segment your list, but custom tailor the message to specific target audience.
Slide #13 - Thanks

Special thanks to WineTasting.com and Kristina Palko for letting us use this case study.
~~
If you heard my talk, I would love your feedback. Either shoot me an email or leave it in the comments below.