It's always great when we hear or see our clients dedicating time and resources to marketing and testing their wine e-commerce store. Tweaking store content, optimizing email promotions, and general testing can take your e-commerce sales to the next level.
Our client/partner Wine Tasting Network (WTN) is a company we love working with because of the amount of testing they do. They gave us permission to share one of their most recent tests including the results. WTN has a few websites on our platform including Geerlings and Wade. Club members can reorder wine from their club shipment and receive 20% off if they purchase $200 or more. The director of marketing, Kristina Palko recently conducted a test to see if highlighting/reminding club members of this discount would increase reorders.
Creative for May VIP Package Insert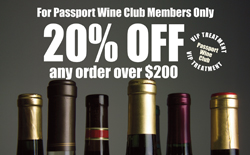 Starburst On June Newsletter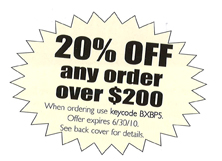 Objective

The object is to increase reorder revenue from Passport Wine Club members.



Strategy
With the May club shipment, WTN included a printed VIP card with the standard 20% off club member discount.
With the June club shipment, WTN included the same offer but this time it was in the form of a dollar amount ($50 off $250 or more). It was given an increased presence in the newsletter and there was no VIP card. (A starburst was placed on the newsletter to highlight the 20% off.).
Results
Club member purchases in May/June increased 255% over club member purchases in January, February and March. The average order value also rose 18%.
While the number of orders in May and June for each offer was the same, the average order value for the VIP card insert program was a whopping 66% higher ($261 versus $435).

Next Steps:

Test a dollar offer versus a percentage offer to see if the average order size is directly related.
Here are a few of my takeaways for wineries:
Offer club members an easy way to re-purchase the wines in their club shipment.
Measure often (WTN knows how well their offers perform by measuring every single month). Also note that they have a baseline to gauge against (They know the data from Jan, Feb, March).
Measure multiple variables (WTN knows the average order value as well as the number of orders).
Always be retesting (WTN has laid out a path of what to test next based on the past results).
A simple reminder like a VIP package insert may help to increase reorders and order value.
Thank you WTN (specifically Chris Edwards for allowing us to post your test on our blog, and Kristina for running and tracking tests like these).