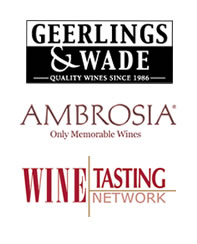 Kristina Palko, is a Napa Valley native with deep experience in wine industry sales, operations and marketing. She is currently the Direct Marketing Manager at Wine Tasting Network, a 1-800-Flowers company that has several direct to consumer e-commerce websites include Geerlings & Wade, Ambrosia, and Wine Tasting Network. (WTN is a client of Vin65.)

Kristina is responsible for an enormous amount of direct-to-consumer email and has seen first-hand what works and what doesn't. It was great to have the opportunity to ask her a few questions about email marketing specific to the wine industry.
What are some of the common goals of your campaigns?
Acquire new customers and activate older customers
Retain current customers
Engage customers on a deeper level through social networking, product reviews, blogging and more
With such a large mailing list, what are some of your strategies for segmenting and engaging your mailing list members to increase effectiveness?
By Order Recency or Frequency. For example, customers who have not ordered in over 12 months or, customers who have only purchased one time.
By Wine Club Status. Cancelled, expired, former wine club gift recipients and potential prospects.
By Previous Purchase History. We follow up with new customers with product review emails which encourage feedback and increase brand awareness. We also offer special pre-release notification emails.
What types of promotions get the best results?
In terms of overall response rates free shipping and aggressive discounting with short offer expiration dates and, holiday related gift sets at attractive price points. In terms of engagement, follow up product reviews and surveys.
Have you seen any emerging trends or changes in email marketing?
There has been a lot of emphasis on deliverability in which creative design & sender reputation play a big role. There is also a big movement towards the incorporation of animation and video within emails. I suggest signing up for The Retail Email Blog which reports the top retail emails of the day. Fun read called the "Oopsy Hall of Fame" as well...everyone make mistakes!
How often should a winery/wine business measure and evaluate results of their email marketing campaigns?
Unlike direct mail, you can get a good read within 5-7 days of the email deployment date. I suggest both a weekly and monthly evaluation. Create a layout that allows you to compare results at a glance so you can see significant differences in open rates, click through rates, click to transaction rates and unsubscribe rates.

When you are ready to take metrics to the next level, Google Analytics can serve as a fantastic means to track not only sales associated to each of your email campaigns (and from which exact click of the mouse) but also provide valuable insight into how your customers are reacting once they get to your landing page such as cart abandonment rates, time spent on site, number of page views and more. Best yet, it's free.
What advice would you give to a new winery or wine business about list building and email marketing?
Train your staff to collect email addresses at every touch point. It is much harder to obtain them later.
Make sure that every email you receive is tied to the customer purchase history for future segmenting (i.e., don't start a new massive excel spreadsheet which only contains email addresses).
If you have a website, add an email opt in field on the homepage.
Familiarize yourself with the Can Spam law and email creative design best practices.
Opt in to competitor emails.
Start slow with one really great email per month to gage response. Include personalization, short yet concise copy, a compelling image, a great discount and a sense of urgency (short expiration date).
Resist the urge to overload your customers with multiple products within the same email and/or long winded copy. Remember, the point of an email is to get the customer to click through to the landing page where you can close the deal.
Monitor results. The beauty of email marketing is because an email has such a short shelf life, results are available quickly. Use those results to your advantage in judging what you are doing correct and what you can improve upon.
Kristina I want to thank you for taking some time out to answer my questions. There is a lot of great content here. "Train your staff to collect email addresses at every touch point".